Turning the ocean into a fun and engaging classroom!
Our personalised itineraries for primary and secondary students have been developed with Sea Country Education who have 20 years experience in the field. Students will be guided by Marine Biologists and Master Reef Guides on projects aligning to the Australian Curriculum, meeting two of the cross-curriculum priorities:
Sustainability
Aboriginal and Torres Strait Islander Histories and Cultures
Specialist programs also focus on the senior syllabuses for Biology and Marine Science, which provide essential skill sets to prepare students for higher education, work and engagement in a complex and rapidly changing world.
Our programs allow teachers to choose from Green Island or the Outer Reef, or combination of programs for the best experience.
Green Island Living Classroom
Green Island is the most diverse, amazing, and accessible education experience on the Great Barrier Reef, 45 minutes from Cairns. Here we showcase the natural ecosystems above and below the water in the facilitation of living classrooms aligning to World Heritage, Natural Values and Cultural Values on the Great Barrier Reef.
Outer Reef Platform Experiences
Our Outer Reef Experience takes students to a reef activity platform permanently moored at the Outer Barrier Reef, providing the perfect opportunity to investigate and study reef ecosystems and processes in an interactive and stimulating experience.
Overview of Program Inclusions:
Personalised itineraries aligning to the Australian Curriculum
Teacher networking and class presentations
Green Island Classroom - presentations - resources – displays - partnerships
Site Stewardship - Reef Resilience - Restoration and Research projects
Seagrass projects
Indigenous Histories and Cultures
Coral Cay Island Ecology
Guided snorkel tours
Glass bottom boat and semi-submarine tours
Equipment included
High Standard Tourism Operator sustainability tours - water desalination, wastewater treatment plant and waste management for coral cay ecologies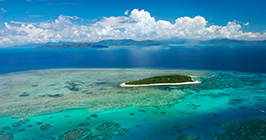 Year 1: Coral Cay Habitat Investigations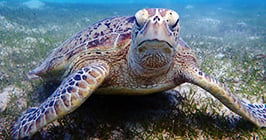 Year 2: Lifecycle Investigations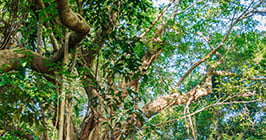 Year 3: Living and Non-Living Investigations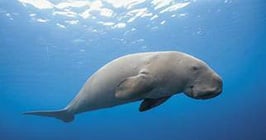 Year 4: Threatened Species Investigations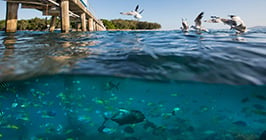 Year 5: Adaptations Investigations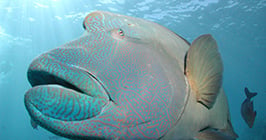 Year 6: Coral and Reef Fish Investigations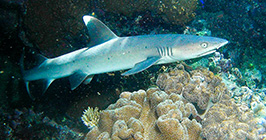 Year 7: Food Web and Climate Change Investigations
Year 8: Coral Bleaching Investigations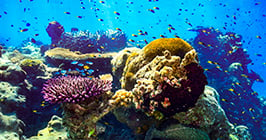 Year 9: Biotic and Abiotic Reef Ecosystems Investigations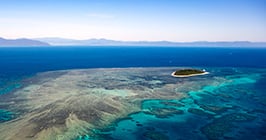 Year 10: Climate Change and Coral Reef Investigations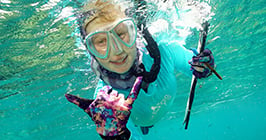 Year 11 & 12: Biology Investigations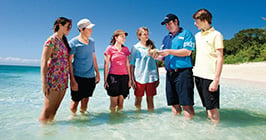 Year 11 & 12: Marine Science Investigations
Great Barrier Reef Education Experience Program
The Great Barrier Reef Education Experience Program supports Queensland schools to undertake place-based educational experiences in the Great Barrier Reef World Heritage Area which align with Australian and Queensland curriculum.
This 3 year Queensland Government program will provide up to $150 per student paid directly to schools to go towards the cost of a school excursion which includes a reef experience.
As a High Standard Tourism Operator, Great Adventures and the Quicksilver Group are delighted to be registered facilitators for this program. For more information and to check eligibility https://www.qldeducationexperiences.org.au/