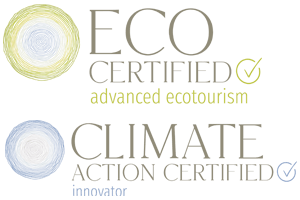 G
reat Adventures is a pioneering tourism operator in the World Heritage Great Barrier Reef Marine Park. As part of the Quicksilver Group, we are committed to environmentally sustainable marine tourism and maintaining the health of the Great Barrier Reef.
We are acutely aware that we are all responsible for Climate Action and the need to be pro-active.
This philosophy is core to our operational and environmental practices.
Learn more about the Quicksilver Group's environmental stewardship and sustainability initiatives. These include renewable and greener energy, leading edge collaborative coral research projects, innovative waste management systems and how we as individuals can all contribute to climate action, no matter how small we may feel our actions may be.
For more information on climate change and what you can do to help look after the health of the Great Barrier Reef, you can also talk to one of our Marine Biologists onboard our reef cruises, or visit the Great Barrier Reef Marine Park Authority's website at www.gbrmpa.gov.au
We hope that by travelling with Great Adventures, our guests will become ambassadors for future conservation of the reef.